Thank you for choosing to become a significant part of one of our children's lives! It means so much to them to know they are not forgotten!
Visit our child sponsorship page to learn all about the program.  
Meet a few of our kids: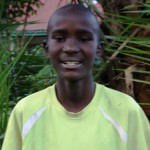 Benjamin
Life had been hard but okay when my mom was still alive. My parents, my brother and I was the only family I knew.  After my mom died, my dad started drinking and using drugs. I guess he missed her and figured he was going to die soon too.  When he would go on his binges I would be so hungry because he would forget to feed us.  It was hard for me to go to school and when I could go, it was difficult to learn because my mind was not focused.
K08-CFH/080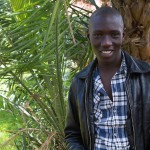 Brian
When I was six years old I thought my life was over. My dad died first and then I watched my mom become so sick she died just a few months later. We were living with a neighbor after my dad died because our relatives disowned us. I did not know what was going to happen to me.  Since coming to Mahiga Children's Home, I have hope.
K08-CFH/022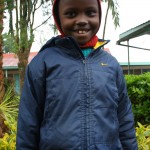 Caroline
I do not know my father.  My mom has an intellectual disability.  We live with my grandfather who cannot hear or speak.  Because of my mom's disability she kicked us kids outside to sleep at night.  I do not know why she did not want us in the house. I did not like sleeping outside, especially when it rains.  Maybe that is how I got the jiggers in my toes.  There are so many of these little fleas that I can hardly walk. It hurts so bad!  Each night I go to sleep now at the children's home I'm thankful for my bed that is indoors and that my two brothers are living here with me.
K08-CFH/089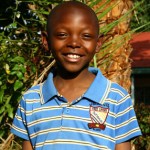 Charles
I like my family.  My dad had a great job as a night watchman. He supported our family well which was great since my mom could not work. One night while my dad was at work a gang killed him. In that instant my life changed.  My mom could not provide for us.  We started missing meals and not being able to go to school.  I'm so thankful that my sister and brother are here at the home with me. We have hope that we can have a future.
K08-CFH/045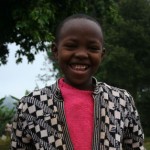 Emily
I do not know my dad.  My mom and he were never married. It was just me, my brother and my mom.  One day mom left…and never came back. I have no idea if she is dead or alive.  I don't know why she left.  I hope she is okay.  My brother and I went to live with my grandparents but after my grandmother died we could not stay there anymore.  So we went to live with my aunt.  She loved us but her husband did not.  He was mean to us.  I did not want to stay there and was so happy when I found out that we could live at the children's home!
K08-CFH/050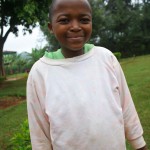 Jane
My name is Jane.  I used to live with my parents but I did not eat.  When I came to live at Mahiga Children's Home I was extremely malnourished.  Our house did not have water or plumbing.  It was really, really dirty and even deteriorated to the point that we could not live there anymore. It wasn't really even a house anymore.  Maybe that happened because my mom is mentally challenged and has no idea how to take care of me. I went to live at the neighbors but they could not take care of me either.  I am so happy to be living with a big family at the children's home now!
K08-CFH/082
My experience with child sponsorship through Chariots actually began in Kenya, as I was fortunate enough to visit the Maai Maihu children's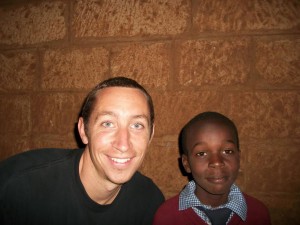 home in 2009.
On a walk to church Sunday morning, I walked next to a young boy named Isaac, who I was taken with right away.  He had a very quiet confidence about him, and I thoroughly enjoyed talking to him. In just a few days' time I had grown a deep love for these children and wanted to be able to make an impact in their lives even after I went home. For my family, the answer to that desire was child sponsorship.  What's more, God made it very clear who I should sponsor.  I checked with the social worker named Rose, and sure enough, Isaac was not being sponsored at the time.  I was thrilled.  Since then, I've gotten to correspond with him through letters, and twice now, have gotten to see him in person–to hug him, give him some gifts, and most importantly, spend some precious minutes with him- sharing updates on our family, and hearing about his goals and dreams.  He is no longer the young boy I knew on that walk, but now a young man, with a bright future ahead of him.  His quiet confidence is evident as ever, and it comes from the solid biblical foundation he was given at this Children's home.  This is a young man, who despite his circumstances, knows who he is in Christ, and that makes all the difference.  He affectionately refers to himself as "our loving son," a fact which I am very proud of!
Sponsoring a child through Chariots is simply one of the most rewarding things that you can do.  It takes the idea of showing God's love to a new level, as you are honestly gaining a family member through this.  To love them, pray for them, and watch them grow and develop is one of the most precious things you can experience.   It is a very tangible way to bless someone and show the love that God has given us first.  I would highly, highly recommend getting involved, and sponsoring a child today if the Lord has laid that on your heart.  I can promise you, you will never regret it!
Mark Hayner, sponsor since 2009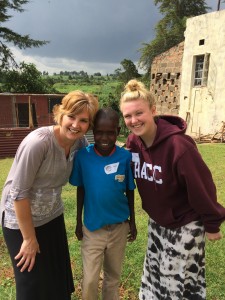 As a younger couple, my husband and I were struggling to have a child of our own.  We started the adoption process to give a child a home but God started giving us girls of our own.  However, our hearts were still tender toward those children without a home or family.   So our family was delighted when our church partnered with Chariots for Hope.  We jumped at the chance to sponsor a child and now a family of Dad, Mom and four daughters … has a BOY, Emmanuel!!!!  We have been blessed as we pray for him and communicate with him through packages.
God had another blessing to bestow! My oldest daughter and I had the miracle of going on a mission's trip to Kaptagat Children's Home where our boy lives.  We had built a relationship through pictures and notes, and Emmanuel knew who we were the minute he saw us.  God's love and prayers connected us and now we were face to face … my cup runneth over!  The time we spent with him was glorious, he is a gift from God.  Words cannot describe the joy that floods my heart every time I pray for or think of our boy, Emmanuel.
It is a blessing for us to give to these children, but I saw firsthand what our family meant to Emmanuel.  As a sponsor, you are not just a name … they want to know you, they love you and they thank God for you!  Praise God we can be a part of these children's lives!
Crystal Moyer, sponsor since 2014