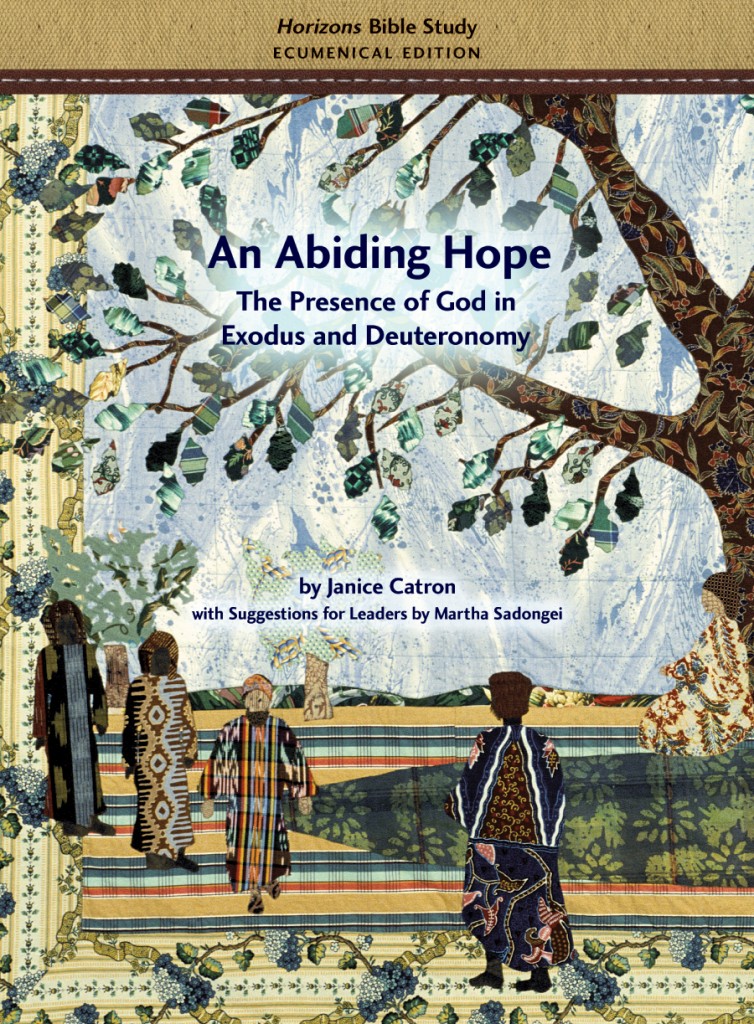 Each year Presbyterian Women produce an ecumenical Bible Study based on a theme of current interest and written by a woman.  The study for 2013-2014 focuses on stories that take place in Egypt, the WDP writer country for 2014, and themes of migration and immigration, the WDP theme for 2013.  Perhaps this study could serve as a bridge in your community between WDP 2013 and WDP 2014!  Read on for more information.
An Abiding Hope: The Presence of God in Exodus and Deuteronomy
By Janice Catron
The books of Exodus and Deuteronomy invite us to remember that the central actor in human experience—in our own lives and in the experiences described in Exodus and Deuteronomy—is God. Our God is one who redeems, who brings liberty and fulfillment even when we do not deserve it, when we cannot redeem ourselves. We have the assurance of God's abiding presence as individuals and as a community of faith. This presence helps us see that God's redemption is more than a "saving from" harsh circumstances; it also is a "saving to" the fullness of life God intends for humanity.
In this nine-lesson Bible study, Janice Catron invites us to explore Exodus and Deuteronomy with her and see together the promise of what our relationship with God can be and the realities of what that relationship often becomes. It is God our Redeemer who, by grace, gives us the power to help ourselves and others live into the fullness God intends for us, and to move forward as people who have been set free.
To learn more, visit http://horizons.pcusa.org/bible.htm. To order, call Presbyterian Distribution Service, 800/524-2612, or visit http://store.pcusa.org/.